Swap loot - in and out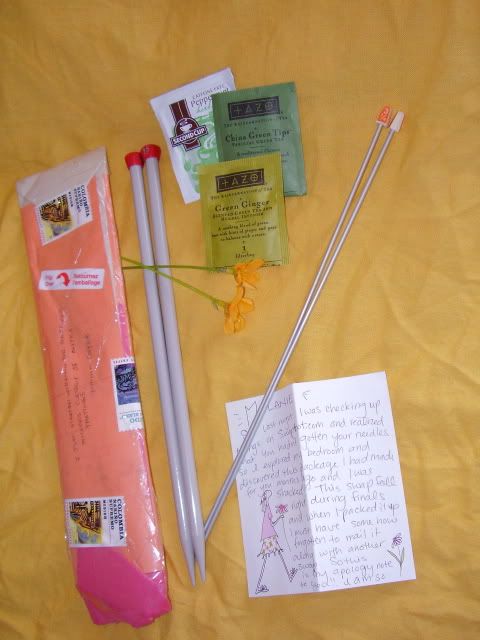 Long-awaited but extremely appreciated needles were waiting for me in the post today - and they brought along some tea! Thanks
Grace
!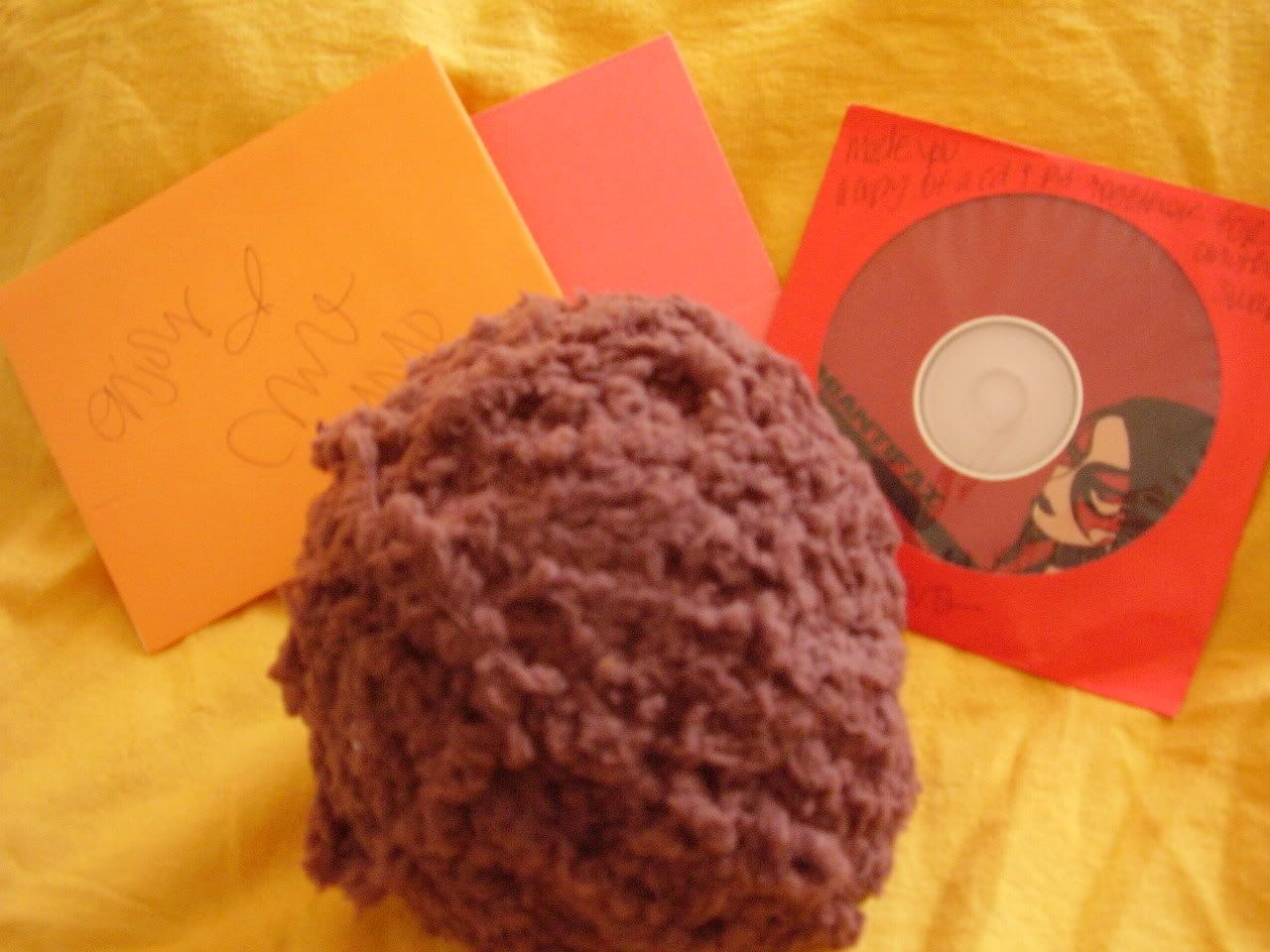 A
Magic Yarn Ball
courtesy of
Yoyo
too! And it brought a mixed CD!
A sneak-peak at the
magic yarn ball
I sent out. I used two different colours of the same yarn and wound a centre-pull ball so it's new owner can start with either colour or make stripes. Inside I hid some notions, the Hello Kitty pencil, some charms and origami cranes I made. I really hope she likes it. What a fun thing to do! Thanks
Larissa
for organizing it.
And this is loot that somehow found it's way into my car today. What a wonderful day!